Hello all of the HNA followers around the globe.  We've been hard at work on a lot as Autumn finally rolls around.
One of those many things include the HNA Network, where we have shows like The Attic and HNA Live. Also, we can have YOUR show there as well.
Remember, #Westreamu & #weplayu over at HNA. you can find out more information over at the HNA Network.
Also you can go straight to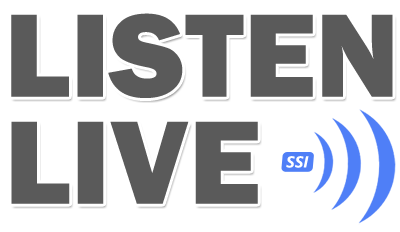 and tune in now, or listen to On Demand by clicking to the menu in the lower left corner, In that menu you'll also find, games, news and various other features.
Soon we will also be restarting the contest on there, and letting all of you help us decide the winners in our next Hottest New Artist competition. As we get ready to restart the competition,  we figure it would be a good idea to start refreshing your memory on the 9 artists already in the Current HNA competition from last year, who already have a chance to have their story and bio featured in the next release of Hottest New Artist the book, along with many opportunities that we will provide with this placement.
It would be the next version of this book right here:

Which you can read a sample of and purchase by clicking that order button in the top right hand corner of the page.
So without further ado, lets start the reintroductions:
The 1st contestant we had was 13 year old Caroline Dare
This up and coming singer/songwriter has written numerous songs, one of which received an honorable mention in a 2013 song of the year writing contest , and that's just the tip of the iceberg.
Here's one of the songs she submitted to us, October Pink

A wonderful song about breast cancer awareness, something for everyone to be mindful of as October is just around the corner.
She also submitted a song to us a nice soccer song called "Game On" which is available for your listening pleasure on demand on the HNA Network Player.
Did we mention that she's 13? Without a doubt we're going to be hear a LOT more from her. There's a very bright future ahead of her, that's for sure!
You want to know who else has a bright future in front of her? That would be Fiona Miss 2.1

Such a bright future in fact, that she has to wear shades.
Fiona used to be part of the German girl group "LOLLIPOPS", and already has already won the "GERMAN CHAMPIONSHIP of HIP HOP DANCE"
Her music has been getting played in over 800 "Journeys" stores, and is also getting played a lot on our "On Demand" list, as "Up & Down" is currently the most played song featured there.
Speaking of Up & Down, that is the song she submitted for our competition, and here's the video for that infectious tune right here:
she has the potential to seriously blow up in the music industry, make sure you keep your eyes out for her.
We'll cover more of the 9 current contestants in the next post. As you can already see, we're going to have our work cut out for us figuring out which artists get featured in the Book, and who will be the Hottest New Artist of 2015! Once you see the others, you're really going to wonder how we are going to pick. Alas though, that's why all of you will help us with choosing, which we will be informing of how to do once we get everything rolling again
For any new artists wanting to join in on this opportunity, we're going to be opening that process up very soon, so we'll give you details as they become available.